We warmly welcome Foreign Customers ! 外国人客大歓迎
Our club is Paradise for " Prostate massage & Fetish play Lovers"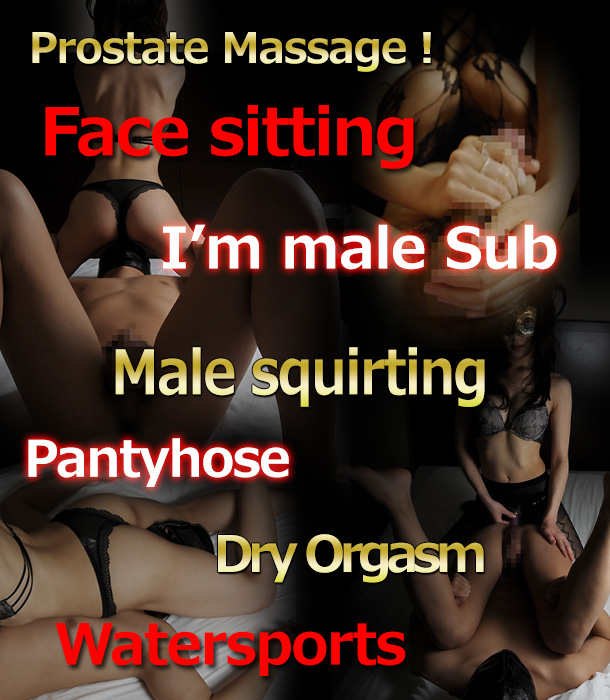 Thank you for visiting our web site "Lovely-Anal.com".
We are Japanese Fetish Femdom club that provide "Prostate massage" and "Sexual feeling body massage".
You can not CARESS even TOUCH therapist's body. Please just be obedient to the therapist. They will dominate and control you to take you to Paradise where you are healed sexually feeling like royalty.
There is no beeyatch or shameless hussy here. Only neat and clean, elegant girl or lady will come to your hotel room.
You can experience Fantastic & Maniac sexual service that you've been dreaming. You can cum while being fucked on your anal. Or do you want to experience "Dry orgasm" or "Male squirting"?
YES YOU CAN ! ! ! 
Please don't suppress your manly moan of pleasure !
Contents of session
Basic contents "60min"
Prostate massage
Powder sexual massage
Aneros or Enemagra
Dry orgasm
Male squirting
Blindfold & Handcuffs
Face sitting
Humiliation
Spitting
Foot job
Nipples licking
Stopping cumming
Hand job after cumming
Above "80min"
Dildo & Harness
Penis head massage with Pantyhose
Free Multiple ejaculation
Price -For Japanese speaking customers-

Nishi-Nippori or Ikebukuro hotel session
Hotel room charge is not included in the session fee. Hotel is around ¥3500 – ¥4500 for 3hours.
60min / ¥13000
80min / ¥17000
100min / ¥21000
120min / ¥25000
If you use our service for the first time, Only threesome is available.
Price -For Non Japanese speaking customers-

Threesome [Regular]
Only Threesome is available for Non Japanese speaking customers
60min / ¥22000
80min / ¥28000
100min / ¥34000
120min / ¥40000
Threesome [Rookie training]
Rookie training threesome is real bargain for now. On this plan, Advanced therapist instructs and trains New therapist.
60min / ¥17000
80min / ¥23000
100min / ¥29000
120min / ¥35000
More Information
Additional charge
Admission fee / ¥2000
Nomination fee / ¥2000
Extension fee 30min / ¥8000
Contact

Please contact us . You can also make a reservation via SNS as below.




Please contact us via Email, Wechat, Whatsapp, Kakao Talk, Line, apps.




Reservation
For the first time
If you use us for the first time, We can not accept your reservation. Please come to "Nishi-nippori" or "Ikebukuro station north exit" and contact us. So that we can guide you.
You can check the availability of therapists with this page.
御予約満了 means Fully booked or Left work.
For repeater / regular customer
If you have experienced our service before, you can have a reservation via Email, SNS or Messenger apps. If you can speak Japanese, you can call us.
Please give us the following information at that time.
Full name
Nationality
Age
Mobile phone number
Email address or SNS account
Desired date and time
1st, 2nd, 3rd choice Please
Nominated therapist
You can nominate 2 therapists if threesome.
Time length
Please chose from 60, 80, 100, 120min
Option If you want
Other requests
Important Notes
Prohibited matter
We strictly prohibit the following acts. If you do these action, therapist will stop the session and leave your room immediately.
Sex / Sexual intercourse
Caress / Body touch
Drug use
Sneak photography
Sound recording
Force or compel
If it's malicious action, we will call the police immediately.
Uninvited guests
We refuse your use if you're corresponded to the following
Drug user
Drank
Venereal disease
Dirty men who never wash
Illegal entrant
Non obedient
Option / Sex toys
Please request free toys
Dildo [L M Ssize]
Enema hose
Plastic syringe
Aneros or Enemagra
Handy massager
Anal stick [L M Ssize]

Click this banner to see pics
Please request your desired play
Pantyhose"If 60min" / 1000JPN
Dildo & Harness"If 60min" / 1000JPN
Watersports / 2000JPN
Food play / 2000JPN
Tied up with rope / 1000JPN
Tied up with rubber wrap / 1000JPN
Face sitting only with pantyhose / 2000JPN
Personal Panty / 3000JPN
Play introduction
Play comic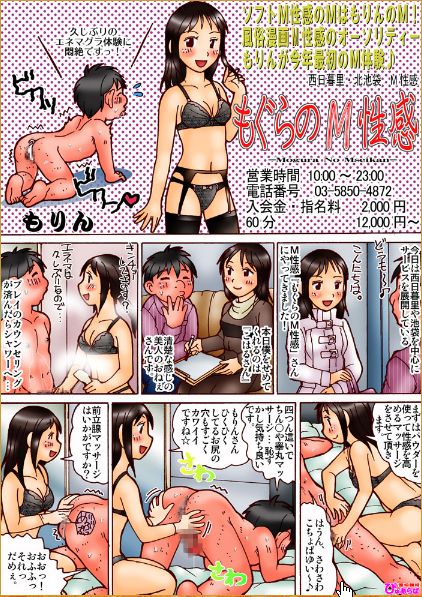 Check the play contents with comic
Play comic 2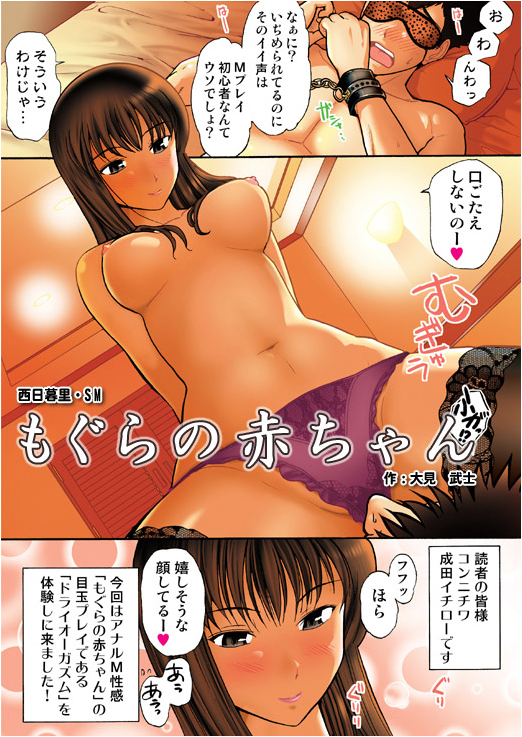 Check the play contents with comic
Play photo session "Rui"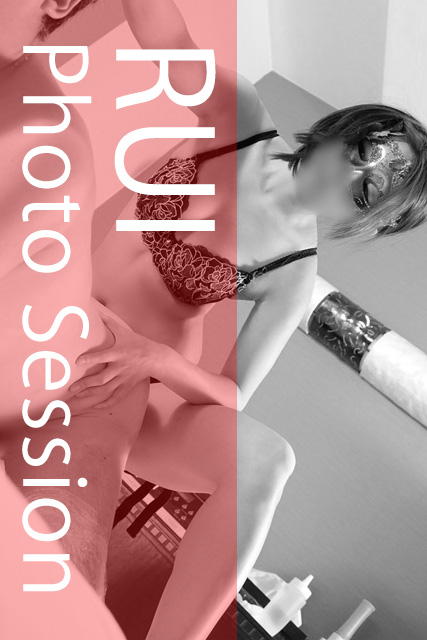 Rui's play photo session
By YORUTOMO.NET
Play photo session "Minami"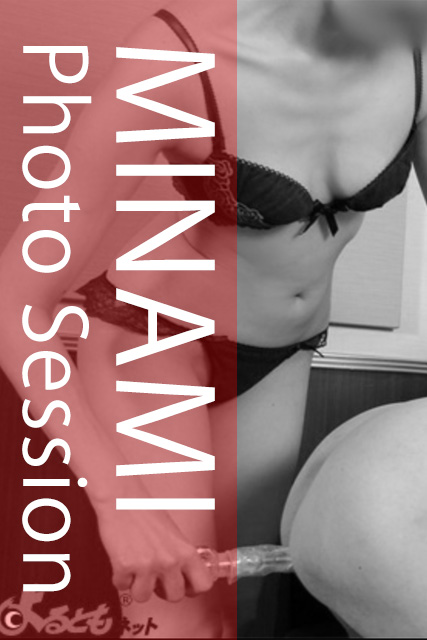 Minami's play photo session
By YORUTOMO.NET
Play photo session "Hime"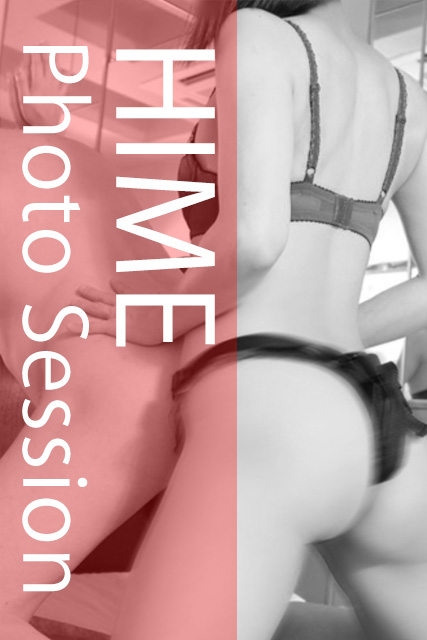 Hime's play photo session
By YORUTOMO.NET
2018年11月10日